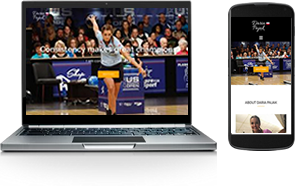 Daria Pajak is a PWBA professional bowler from Pila, Poland. 2017 was her breakthrough year as she won her first major title – The Greater Detroit Open, finished runner up in the US Women's Open and won the coveted Rookie of The Year award.
After searching youtube videos one night looking for bowling, (a sport I have always loved to play and watch, beginning when I worked in a bowling centre at the age of 20) I discovered Daria playing in Detroit, winning the tournament from seed 4 (meaning she'd need to win 3 matches for the title in the final). She seemed to achieve this with ease and with a joy and humility seldom seen in the seriousness of professional sport. Her speech at the end where she paid respect to her opponent and former college roommate, Britain's Verity Crawley, brought a tear to many an eye of those watching.
At this point I decided to see if Daria was contactable through social media and whether she had a website. I found her through her Facebook page and sent a message asking if she'd ever considered a website as she seemed very competent with social media and a website would be another string to her online bow.
To my surprise, the next day I discovered Daria had replied and was interested in having her own website/blog to promote her tournaments, events and public appearances. We found the time to speak and started to put the website together. She is very easy to work with and the project flowed from start to finish.
The site is now live and has proved instantly popular, receiving over 2000 visits in the first 5 days. We have made the site quite interactive – you can subscribe to the site and receive notifications by email whenever something is added, you can upload pictures of you and Daria should you have ever got a selfie together and shortly you'll be able to contact Daria directly through a coaching page for tips on technique, which ball to use and how to improve your game.
The site is a great high profile customer for Webtex Web Design, We hope that the site brings her more of a following online and helps her in her career. We wish her every success in the future and will be supporting her in all her competitions from the UK.
Should you wish to have your own website for your business or a personal site for self promotion and communication, please call 44 07743 125 218, if you are not UK based, it might be best to use whatsapp. Or use our contact form and we will reply as soon as possible.
Tim
Review
"Tim contacted me and asked if I'd be interested in collaborating with him to build a website to promote myself and my career. I instantly jumped at the chance as it was something I had in mind and looking at the quality of Webtex Web Design's previous work, I knew this was a great opportunity.
After a very brief discussion, within a few days, Tim created a design that I loved and with minimal fuss. We worked together to build exactly what I wanted visually. I was impressed with the many intuitive and advanced visual tools Tim used to present my images, videos, schedule, blog and much more.
Tim is a great communicator and seemed to instinctively know what I wanted. The whole process was easy and I cannot recommend Webtex Web Design and Tim enough. If you ever need a website to promote yourself, your business or your online shop, look no further, Webtex Web Design are the way to go."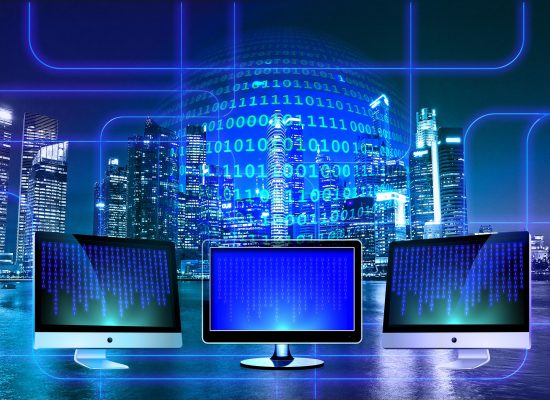 What our clients say
Webtex Web Design have been fantastic throughout the whole process. I have known Tim for a while now and have always found him great to know and work with. I'm delighted with my website. I would definitely recommend Webtex Web Design.
Joanne Elliot
Artist, The Buttonbox Fairies
Webtex Web Design made the whole process simple and fun. Brilliant and easy communication making it hassle free to get exactly what I wanted. They are also very reasonable when it comes to hosting and maintenance.
Charlotte Salter
BJ Toye Optometrists, Exmouth, Devon
I have recently had my website designed by Webtex Web Design and I am more than happy with the service I received. My website looks great and the communication was spot on to make sure I got exactly what I want.
Nicole Cooper
Owner, Noodlepies Noms, Manchester
Just had my new website created by Tim at Webtex Web Design. He's done a really excellent job and is particularly accommodating when dealing with requests during the designing process. I would definitely recommend him. Thanks Tim.
Simon Mole
DJ, Diamond Discos, St Albans, Herts
Who we are?
Located in Cheshunt, Hertfordshire, UK, Hemel Hempstead, Hertfordshire, UK, Manchester, UK and Florida in The USA, we are a global website design, build and development company.
Website Design
Search Engine Optimisation
Pay Per Click Marketing
Website Hosting and Management
Search Engine Optimisation
100%
Pay Per Click Marketing
100%
Hosting and Management
100%
About us
We are a Cheshunt web design company and development company based in Hertfordshire on the outskirts of London. Our core skills focus on website design/development, mobile and tablet web design and SEO (search engine optimisation). The company was founded by Tim Shortt who has a background in IT, design, marketing and accounts in 2013 and we have been dedicated to delivering excellent, innovative web designs completed to the highest possible standards by our fully qualified team of web designers and developers ever since. We are committed to the pursuit of excellence within our services.
Latest news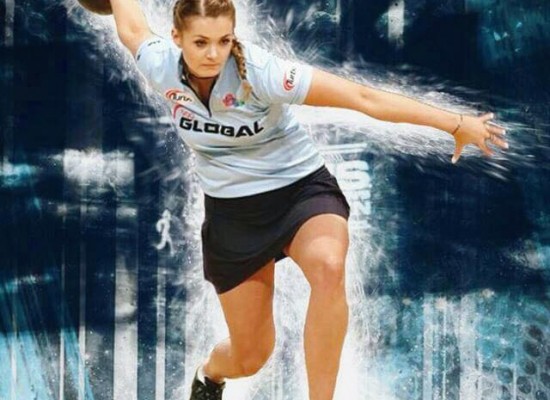 Daria Pajak is a PWBA professional bowler from Pila, Poland. 2017 was her breakthrough year as she won her first major title – The Greater Detroit Open, finished runner up in the US Women's Open and won the coveted Rookie of The Year award. After searching youtube videos one night looking for bowling, (a sport Read More
See all our news